There hasn't been a lot about 2020 that I would consider "normal." For the first time in at least five years, we're experiencing true seasons in my part of the world. Nature seems to be normalizing this year, and it's breathtaking!
The beautiful colors of this season are ushering in my favorite part of the year. Let's hope this winter shows up in style!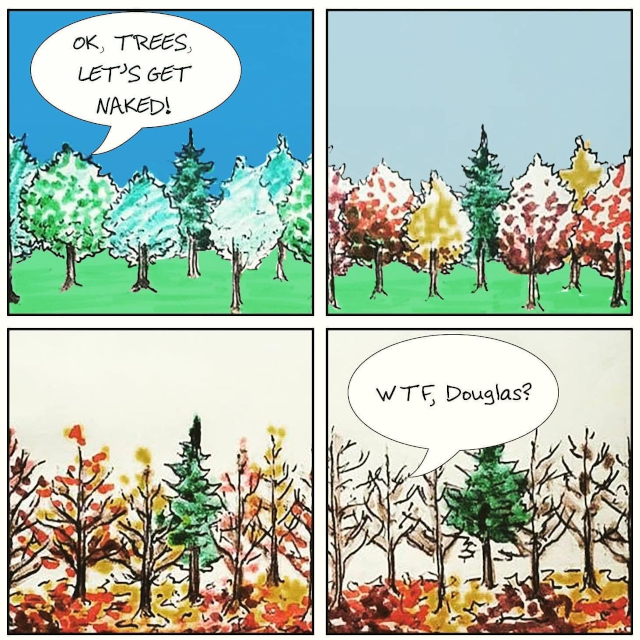 I laughed way too had at this comic. I wish I knew who the artist was so I could give them credit. If you know the source, please let me know and I'll add it to this blog.